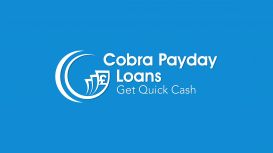 Cobra Payday Loans is a trading name of Ready Money Capital Limited. We are one of the UK's leading short term financial solutions providers, helping customers find the loan they need.
We are a customer-focused company, our aim is to provide a service that is as easy to use and as convenient as possible. This includes ensuring that customers are informed about our service in as clear a way possible. All while making sure we strictly adhere to all lending laws and compliance practices set out by the FCA and the ICO.
One of our core principles is to always strive to treat customers fairly and part of that is to never charge our customers a fee. Our service is completely free to use with no hidden fees and has no obligation to take out a loan.
We firmly believe that we take the hassle out of applying for finance. A testament to that is the fact that we have helped many thousands of people already throughout the UK to secure a loan.
Business Verification Status
Services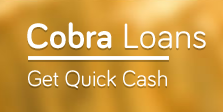 How do we help you find a loan? Find out more about the inner workings of our service:
Making an application with Cobra Payday Loans.
The first step, of course, is to fill out our easy to understand application form. You will be asked to supply details such as.
Contact details;
Home address;
Details of your regular income;
Regular outgoings;
It is very important you enter accurate information here so as not to jeopardise your chances of being given a loan offer.
Once submitted, what happens then?
This is where the magic happens, once you have submitted your application we forward it to be considered by our panel of 20+ lenders. Don't worry, all these lenders are FCA authorised and at this stage, no footprint is left on your credit record. We cut down the time it takes to find a loan, by querying a wide selection of lenders at once you substantially increase your chances of finding a lender willing to lend to you.
After a short wait you will be presented with the outcome on screen, we have an extremely high acceptance rate so if we find a lender that would like to offer you a loan you will be automatically redirected to their website to finalise your application. It goes without saying that you should check the lender's terms and conditions and loan terms before proceeding to accept the loan.
Accepting a loan offer.
Should your application be successful and you have been redirected to the lender's website you will be presented with a loan agreement. Check over your agreement again to make sure all your details are correct and if you are happy you will be able to electronically sign to complete your application.
Some lenders may wish to further verify some details from time to time but they will make you aware of this before you are able to sign.
Getting your money.
Once a lender has received your signed loan agreement then your funds will be sent to your nominated bank account, usually the same day. A lot of lenders utilise faster payments these days if the lender you have taken a loan with uses this service then you could have the money in a matter of minutes. Though this does depend on if your bank accepts faster payments as well.
So how does Cobra Payday Loan make money?
For our customers, we are completely free to use service with no hidden fees or charges. But running a business such as this does cost money.
Upon a successfully funded loan, the lender will pay us a commission. But worry not, this commission is just a cost of business for the lender, the cost of which will not be added to your loan.
Reviews and Ratings
We do not have any reviews about Cobra Payday Loans available right now.