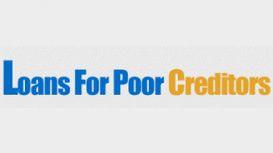 Loans For Poor Creditors offers financial services to the bad credit borrowers of UK. With us you will find an exclusive range of loans for poor credit scores! With us you need not worry about your bad credit at all! Get started with us and avail the desired loan in a hassle free manner!
We at Loans For Poor Creditors will get you funds, no matter how bad your credit is! Here, all kind of bad credit records are easily approved including CCJ's, IVA, arrears, defaults, missed or late payments and many more. Additionally, on making repayments within allotted time, you will be able to improve your credit ratings too! We at Loans For Poor Creditors work hard to find you the prefect deals! Here, it is our main aim to find you a deal with lower interest rates and better terms. We will always get you a deal which is easy going with your budget!
We at Loans For Poor Creditors provides you services at every hour of the day! As per your comfort, you can make your loan application with us.
---
Reviews and Ratings
We do not have any reviews about Loans For Poor Creditors available right now.