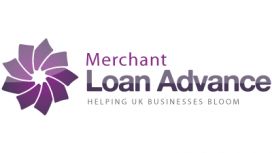 Need a business loan with straightforward, affordable daily repayments? A Merchant Cash Advance is a new unsecured business loan alternative. It's a short term cash injection of between £3000 and £300,000 which works with you to support your cash-flow and business needs. Unlike traditional finance products there is no APR* or hidden costs! You only agree on a simple, comfortable cost that is paid back, typically over 6 to 9 months as a fixed percentage of your future credit & debit card sales…simple!
A Merchant cash advance is the UK's most exciting funding solution for small business and SME's, praised by the government as an alternative funding option for UK businesses it has already helped thousands of people . It's designed to work alongside your busy and quiet periods for example if you have a slow month on your card sales then you only pay back the agreed percentage of those sales – keeping your repayments in line with your cashflow through the good times and bad.
The unsecured business loan alternative is repaid only when you make sales on your card terminal (PDQ) machine. There are absolutely no hidden costs or fees, the application process to get approved for our merchant cash advance is a simple online form giving you a free no obligation quote.
Reviews and Ratings
We do not have any reviews about Merchant Cash Advance available right now.