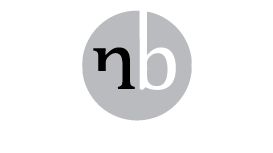 We are an experienced private lender located in South Kensington, London. Our dedicated team have vast experience in lending to the UK and Ireland property market. Novellus Bridging is a trading style of Novellus Limited and the members of our team have been lending in the UK Bridging market for several years.
Novellus Bridging is an unregulated lender and we provide loans secured against a wide range of assets including (but not limited to) buy to let and commercial properties, land (with or without planning) and properties requiring refurbishment or change of use.
We provide short-term loans to both businesses and individuals and we use our own capital to directly lend into the UK property market, as a result, we can complete transactions within days of the initial enquiry by…
Having funds available to use immediately
Working closely with our efficient legal team
Not having a credit committee, (they can often slow down the process).
Underwriting on a case by case basis and having no restriction on criteria. We are a 'common sense' lender and can make swift decisions which benefit all parties, making the whole loan process very simple for the borrower
Services
Novellus offers a flexible lending approach with no fixed products or criteria. We have no credit committee or third-party restrictions with our lending and all loan enquiries go straight to our key decision makers. This allows us to issue an offer to the borrower quickly that will be honoured subject to a valuation of the asset. Yes – really does mean yes!
Our Introducers and Partners are at the heart of our business. As an experienced short-term lender, Novellus Bridging recognise the need and importance for both introducers and borrowers to be provided with a quick, simple, transparent and consistent service throughout the loan process. We strive to constantly deliver ethical, common-sense lending along with a committed and first-class service. We believe this remains paramount to building long-term relationships with our introducers and borrowers.
Reviews and Ratings
We do not have any reviews about Novellus Bridging Loans available right now.