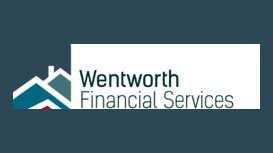 Anonymous recording of the pages you have visited on our website. We use this stastical information to constantly improve our site and deliver more content that people are looking for. This site uses the Google advertisement network. What this means is Google will deliver tailored advertisements and display these in the bottom right of related pages on our site.
We do not currently share vistitor information with our partners. However, this cookie can be used for this purpose should we ever choose to do so in the future. This would generally be anonymouse unless you have agreed otherwise when submitting your details on applications etc.
---
Reviews and Ratings
We do not have any reviews about Wentworth Financial Services available right now.