Recommended Loan Lenders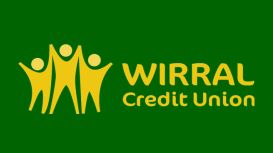 Wirral Credit Union has been providing savings accounts and low cost loans to its members since 1992. Originally set up to provide financial services to employees of the local authority, Wirral Credit

Union has now expanded to provide its services to anyone living or working in a CH postcode area, so as well as Wirral, this includes Ellesmere Port & Neston, Chester and parts of North Wales.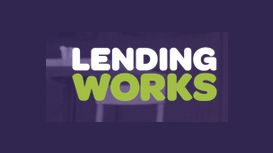 Lending Works is a peer-to-peer lending platform which matches shrewd lenders with creditworthy personal loan borrowers, so both receive a much better deal. By cutting out the large financial

institution in the middle, lenders receive great returns and borrowers receive low cost, flexible personal loans. There are no banks, no big bonuses and no sneaky fees. Lending Works was founded with the belief that financial services should be fair again by giving the consumer control of their finances.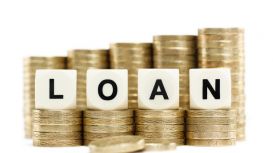 We provide useful information regarding payday loans, in order to help you understand exactly what is involved with having a loan. If you require help specifically about payday loans, check out our

payday loan guides. There is also plenty of information on budgeting to help make your money last longer, as well as finance guides to help you find out about tax and other payday loan alternatives.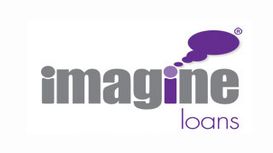 Our rates start from just 6.6% APR variable, so you can see why we have an excellent reputation for providing the cheapest personal loans with low monthly repayments, even if you have poor credit. You

can borrow any amount from £3,000 upwards - for any purpose and if you consolidate existing debts you could reduce your monthly repayments by £100s EVERY MONTH.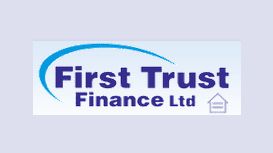 Rates from 5.5% to 29.9% APR - our highest rate would only apply to customers with severe credit problems. Our typical variable rate is 16.9% APR. First Trust Finance Limited are authorised and

regulated by the Financial Conduct Authority under number 613045. Registered with the Data Protection Act No. Z1689138. Registered in England and Wales: #6209934.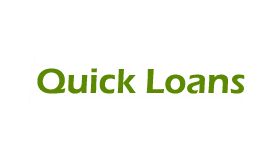 quickloansforpeopleonbenefits.org.uk
We are Quick Loans For People On Benefits, a dedicated and trusted loan arranger that specialise in arranging cash help for people who rely on benefits by DSS. No matter what short term cash need you

are facing, we will help you find the best deals of our services! With us you can get cash help quickly upon approval by applying for quick loans. At Quick Loans For People On Benefits there is no need of wasting your valuable time on faxing and credit checks.
The FBSE Finance Ltd., website first appeared on the web in February 2010. Designed to be the trading arm and online presence of the now defunct website FirstPropertyFinance.com, FBSE's business aim

is to supply low cost, short, term, secured funding options to business owners, or property investors who are in need of a commercial advance in the shape of a bridging loan.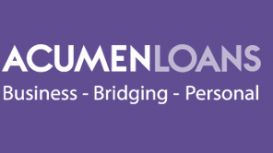 Thank you for visiting Acumen loans we are one of the UK's most successful independent loan specialists, established in 2004 we offer a comprehensive range of Personal Loans, Short Term '

Bridging ' Loans and Loans for a wide range of Business purposes. We are wholly independent and work with over 250 UK based lenders, our vast experience coupled with our automated systems will ensure that you get the best possible loan offer at the best possible terms.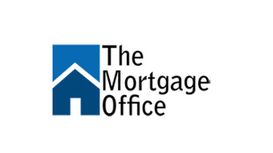 The Mortgage Office is an Appointed Representative of HL Partnership Limited, which is authorised and regulated by the Financial Conduct Authority. Click for more info. We do not normally charge a fee

for our advice as we will be paid a commission by the lender. However as independent brokers, you have the option to pay us a fee, with any commission we receive being passed back to you. We estimate this would be 0.25%.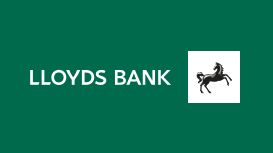 A loan could help you with anything from debt consolidation to buying a new car, and we could put the money in your account immediately.* How much we lend and the rate available are subject to our

assessment of your circumstances. You must be 18 years of age or over and a UK resident. You must have had a Lloyds Bank Current Account for more than three months.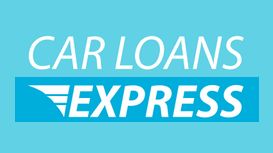 With our comprehensive range of lenders and finance options, and over 90% of our customers being accepted, you can be sure Car Loans Express is the right choice for you! To arrange your finance simply

click on the tab below to apply. It only takes seconds to apply. We'll match you with one of our many vehicle finance or personal loan options, tailor made to suit your circumstances.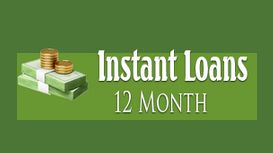 instantloans12month.co.uk
The Sponsored Listings displayed above are served automatically by a third party. Neither Parkingcrew nor the domain owner maintain any relationship with the advertisers. In case of trademark issues

please contact the domain owner directly (contact information can be found in whois).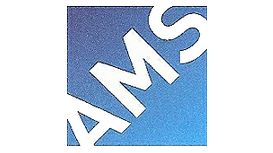 absolutemortsolutions.co.uk
Absolute Mortgage Solutions Ltd. are Independent Mortgage Brokers offering IMPARTIAL advice on what is likely to be the biggest financial decision you make. With over 4000 products available choosing

the right mortgage for YOU could be a stressful and confusing experience. Lenders interest rates, arrangement fees, exit fees and penalties all vary greatly and it is our job to guide you through this complex market.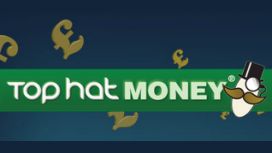 What are Short Term Loans and How Can They Help? When you need cash quickly and without a lot of fuss, short term loans pay fast and ask few questions. The Top Hat Money panel of short term credit

lenders can approve your loan application quickly and transfer money the same day.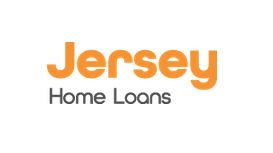 Jersey Home Loans aims to be different. We offer specialist mortgages to the people of Jersey, backed by our parent organisation's history of 150 years helping people to buy their own home. We are

proud to offer competitive products and exceptional customer service, giving all our customers our individual attention. Our expert team can provide you with a quick decision, followed by a continuing personal relationship.
---
Whenever you need to borrow money, you will borrow them from people or institutions acting as loan lenders. Usually, loan lenders are financial institutions that are operating in the field of making loans. Loan lenders can also be individuals or other organizations that are willing to lend money and act as loan lenders.
First things first, when you are looking for loan lenders, you are normally in need of money for some sort of a bigger investment and limited time. Therefore, you will often don't have enough time to do thorough research of reliable and trustworthy loan lenders. But you have to because loan lenders can make a lot of things possible for you, but loan lenders can also bring you a lot of problems and headache. Remember, just because loan lenders will be willing to lend you money, it does not automatically mean you have to borrow this money. Instead, if you really don't have to borrow this money urgently, you better stay away from borrowing or at least make sure you have a solid plan for repaying.
The terms of your repaying plan will describe in details how and when the repayment should happen. Not following and respecting these terms can bring you a lot of problems or pay a very high-interest rate. It is very important to evaluate all terms in details, before you borrow money from loan lenders, and decide for yourself whether or not these terms are realistic to respect in your situation.
Finding Loan Lenders
When looking for loan lenders, the best strategy is to look around and check all your options to narrow them down to the best ones. Remember, most probably the best deal won't come from the first loan lenders you find and talk to. Also, don't necessarily count on the biggest names in the field or the biggest advertisements for loan lenders. These do not necessarily mean they will provide you with the best deals either. Of course, you may be very limited in time and doing things in a rush. However, do not make rushed decisions just because you don't have enough time to shop around. You better check at least a few options of loan lenders and then make a decision. The best way you ensure you are getting a good deal is by talking to at least a few loan lenders and compare. Furthermore, the type of loan you need will also determine which loan lenders you can work with. While not all loan lenders offer the variety of loan and loan option you are looking for, you definitely need the time to make a research and narrow down to determine the best choices you have on loan lenders.
Ask Around About Loan Lenders
So you are considering taking a loan from loan lenders. You are probably wondering how to start looking for loan lenders. Naturally, the easiest and the first approach that will come to your mind is to ask around and get recommendations for loan lenders from people you know and trust. The topic may be very delicate to you and you may not be willing to talk about loan lenders to a large circle of people, however, if you feel comfortable speaking to someone close to you, make sure to explain them what type of loan lenders you are looking for and if they can recommend you, loan lenders, they have experience dealing with. If possible, when looking for loan lenders, ask someone with a professional experience about the type of loan you are interested in borrowing or what is the best type of loan for your situation.
Looking for Loan Lenders – Start with Banks and Credit Unions
Normally, the first type of institution you will go for when looking for loan lenders, is the most classic choice of either a bank or a credit union. Even if these institutions cannot borrow money, most probably they will be able to provide you with additional suggestions and recommendations and where to find reliable loan lenders who do what you need or at least who and what to avoid. Banks and credit unions, in the context of acting as loan lenders, are a good option for:
• Personal loans
• Auto loans
• Credit cards
• Home equity loans and lines of credit
• Small business loans
Friends and Family as Loan Lenders
Since borrowing money is a very delicate topic, you may not be willing to bring it into your family or friendships and other close relationships. However, in case you have nothing against doing so, you can think of some of your family members and friends as potential loan lenders. Often considered as alternative sources, friends or family acting as loan lenders will most probably provide you with better repayment terms and often no interest rate required. However, keep in mind you still need to have a solid repayment plan in this case too. Just because a friend or a family member borrow you money because they want to help does not mean you should treat the deal any differently than if you borrow money from an institution or organization and don't respect the rules and terms set. Remember that money can easily jeopardise your relationship with people, so consider if taking this risk is worth it.
Match Loan Lenders to the Loan
As we have already mentioned, there are different types of loans and not all loan lenders offer the entire variety of deals for all different types of loans. Therefore, when looking for reliable and reputable loan lenders, also consider if they are the right individuals/organisations/institutions to speak to if you are interested in a very particular type of loan. For some types of loans, you will most probably need loan lenders who specialize in these particular types of loans. Using the specific type of loan for your specific reason is not only important because it is often in your best interests, but it may also be a requirement you have to respect. Therefore, always look for the right loan lenders.
Finding loan lenders
Ask around about loan lenders
Looking for loan lenders – start with banks and credit unions
Friends and family as loan lenders
Match loan lenders to the loan